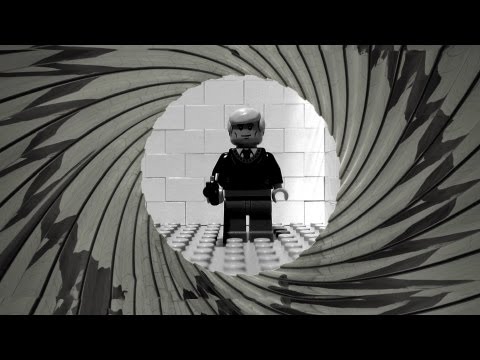 Think Before You Breed →
Those who choose to be childless often have to justify their decision. People who procreate don't. But it should be the other way around. "The question whether to have children is of course prudential in part; it's concerned about what is or is not in one's own interests. But it is also an ethical question, for it is about whether to bring a person (in some cases more than one person) into...
Why many young women are putting their careers on... →
A culture of self-actualization, which seems to value personal gratification above all, is emphasized in this generation, making the concept of raising a child seem preposterous to many.
Why Have Kids? Exposing The Motherhood Paradox →
'In her new book Why Have Kids?: A New Mom Explores the Truth About Parenting and Happiness, Valenti exposes a growing disconnect between the fantasy and reality of modern motherhood. The founder of popular feminist blog, Feministing.com, equates parenting today—with all its expectations of perfection and overwhelming happiness—with Betty Friedan's "problem that has no name," identified...
Is Having A Child A Rational Decision? : NPR →
Commentator Tania Lombrozo considers a controversial new paper which argues that decisions about whether to have a child of your own are rarely rational. "It's important to note that Paul isn't assuming that having a child is so wonderful and fulfilling that someone without children simply couldn't comprehend a parent's child-induced bliss. In fact, having a child...
Caitlin Flanagan on Sheryl Sandberg: What About... →
"Here is the inescapable truth: To "lean in" to one thing is to "lean away" from something else. If there remain some businesswomen who choose to put their children over their careers — who would rather work at a diminished job because they find in child rearing something more valuable and significant than, say, investment banking — we might not be witnesses to a national tragedy. We might...
Why Sheryl Sandberg Matters for Real Women →
"We admire men for all these differences. We applaud their distinction; we don't wrinkle our noses at the word "ambitious" when it applies to them. We celebrate girls with these qualities — do all we can to raise our daughters to be mini-Sandbergs — and yet we punish women who show their strengths, and, god forbid, enjoy them too openly."
Jacob Davenport » 20 Reasons Not to Have... →
Stop Telling Me I'll "Change My Mind" About... →
"Why is it okay to impose on women sole responsibility for population growth (or decline — I'm looking at you, China), to label a childfree woman "selfish," and then to insist that she just doesn't know what she's talking about and will eventually come around to a more rational line of thinking? I have never once sidled up to a group of moms watching their sweet little toddlers playing on...
"If owning a gun and knowing how to use it worked, the military would be the..."
– A Short Post on Rape Prevention (via stfuconservatives)
Innovation Mama: The Bottomless Coffee Cup →
lesleykg: In Israel, they're experimenting with a novel business model: subscriptions to unlimited cups of coffee at selected local, independent coffee shops. There are actually two levels of coffee subscriptions: unlimited coffee for NIS 169 or just one coffee a day at NIS 99. Either way, a pretty…
Jesus Christ, Silicon Valley: What Your Profile... →
jesuschristsiliconvalley: Warning: this post contains graphic imagery of pricks, cunts and assholes. I have a new favorite douchebag profile pic: Enthralling My Fucking Audience. This one is phenomenal; you've probably seen it somewhere amongst your fucking friends. It's where a Very Important Dbag (VIDb) is captivating…
City Nomads: Great places for weekend brunch →
Thought via Path
Night before starting a new job and I'm struck with insomnia/jetlag. 😞 – Read on Path.
Thought via Path
Theoretically, I save money by making my own breakfast. In practice, the problem is that I want to eat everything. So, really, I'm just doubling calories and expenditure. Fail. – Read on Path.
Thought via Path
In lieu of a guidebook, I decided to get a portable wifi device and let @foursquare show me around Barcelona. May work out better! – Read on Path.
Thought via Path
Awww yeah, hitting my second glass and I'm flying. It rocks to be a cheap drunk. at Quinze Nits (Les) – Read on Path.
Thought via Path
Christ, I'm barely thru half a glass and I'm already tipsy. How the hell will I finish a litre of sangria? I swear I ordered half a litre… at Quinze Nits (Les) – Read on Path.
Thought via Path
Enjoying a fantastic litre of sangria with dinner, and it's only €8. Good thing I'm staying nearby so I can stumble home. Oh, holidays! at Quinze Nits (Les) – Read on Path.
Thought via Path
I finally booked my flight to Barcelona, 14 hours before it departs. Now to sort out accommodation… – Read on Path.
Thought via Path
Last 3 days at this job. Feeling incredibly uninspired and apathetic. Rocked up at 9.45am and got a lecture about 'discipline'. Inside, I was laughing. – Read on Path.
Thought via Path
Ahhh, long lunches! – Read on Path.
Listening to The Truth Is a Terrible Thing by You...
– Preview it on Path.
Thought via Path
Ooh. It appears that I'm still intoxicated. – Read on Path.
Thought via Path
"Never have I ever" – a dangerous game. WTF happened last night? – Read on Path.
Listening to Motorcycle Emptiness by Manic Street...
– Preview it on Path.
Thought via Path
September 2012 – what a month of change… and I'm winning!!! – Read on Path.
Thought via Path
The future is still uncertain, but today I feel more positive about it. I'm all verklempt. – Read on Path.
Thought via Path
I've been in this job for exactly 6 months today. Now I can safely say I've given it a good go and it's not for me. Time to move on. The future and its possibilities are endless, exciting, and scary. – Read on Path.
Thought via Path
"Desperation is the raw material of drastic change. Only those who can leave behind everything they have ever believed in can hope to escape." ~W. S. Burroughs – Read on Path.
Listening to First Breath After Coma by Explosions...
Precisely. – Preview it on Path.
Thought via Path
I've done my prep, now it's time to relax with people who'll make me feel good about myself. I'm lucky to have wonderful friends. – Read on Path.